December 1st
is going to be a very special night.  As many of you know, our December show features all Audience Favorites from the prior year–no walk up spots, and no new features invited in. Just people that you have picked as your favorite HtS storytellers during 2013. This year, the lineup is dazzling. Thanks to you, all of the glorious storytellers below are coming together. So please join us on
December 1st,
bring friends, bring food, dress up or dress down (sometimes peeps like getting all snazzed-up for the Dec show), and get ready for a joyful gathering.  
Get your tickets online
and soon.  They are already going really fast. Read on to learn more about your features.
.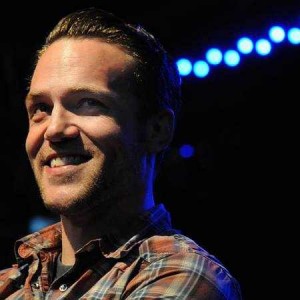 Tim Stafford
is a public school teacher and poet from Lyons, IL. He is the editor of the poetry anthology
Learn Then Burn
, and a founding cast member of the Encyclopedia Show. He performs regularly at poetry festivals across the U.S. and Europe.
.
.
.
.
.
.
.
.
.
.
.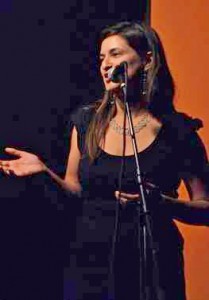 Stephanie Douglass
 is a farmer, writer, and performer. Over the past few years, she has worked in the Middle East, East Africa, and alternative schools on Chicago's west side.She was the head writer for OLN's extreme sports show "Outside Magazine's Ultimate Top Ten," and is currently developing agriculture and nutrition projects for young mothers in Uganda.  In New York, Stephanie is a co-founder of The TEAM, and in Chicago, she improvises with Eleanor, and has been featured at
Here's the Story, This Much Is True, Real Talk Live, Paper Machete, Write Club, Story Club South Side, Adult Education, I Sh*t You Not,
and all kinds of other story-filled events. She is a
Moth GrandSLAM
winner, and during the week, she grows delicious, organic veggies and trains people with employment barriers for Growing Home.
.
.
.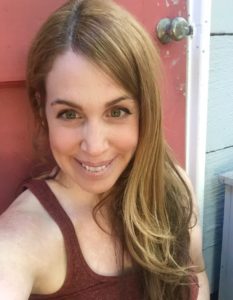 Kat Barker
is an actress and writer who currently teaches and directs improvisation and sketch comedy at Second City. Kat has performed at
Just For Laughs Chicago, Chicago Sketchfest, iO Theater, Annoyance Theater, Comedy Sportz, Gayco, Storybox Theater, Chicago Improv Festival, Montreal Improv Festival
and Second City's
Skybox Theater.
  She has a BA in theater from Occidental College and is a graduate of the Second City Conservatory, iO and Annoyance Theater's improv programs, as well as Second City's writing and directing programs . This past year Kat finished writing comedic pilot: "Mascot" with Colleen Doyle and Full length folk musical: "She is Fire" with musician Megan Deiger.
.
.
.
.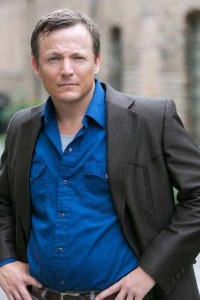 Jesse Bob Harper
was born and raised in Indiana, but has spent most of his life in Los Angeles, so he can ask for a "pop" or "soda" with equal sincerity. If you like what you hear and want to hear more, please check out Jesse Bob's site at 
www.jessebobharper.com
.
.
.
.
.
.
.
.
.
.
.
.
.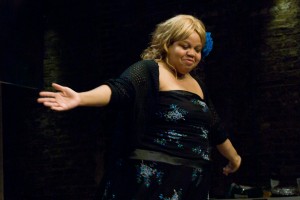 Kelli Honeysweet
 is a proud mother raising two handsome boys. She is also a Chicago Native, a full-time straight-A student, and a performer. As a singer, Kelli has performed for many different events, from weddings and conventions and rodeos and county fairs, to appearing as a soloist in front of 2,000 people at the Museum of Natural History. She sings in various genres from pop to RnB to contemporary country. She has even sung in a Christian Rock Band, and has laid down vocal tracks for various rap artists in Chicago, St. Louis and Columbus. When Kelli's name was plucked from a jar at Grown Folks Stories, founded by her childhood friend Cara Brigandi, Kelli caught the Storytelling fever. She went on to become a regular Storyteller at Grown Folks stories and has also been featured at Stoop-Style Stories founded by Lily Be. She has been spreading her wings in additional areas such as Acting, Directing, Keynote Speaking, Creative Writing, and Improv, and is a member of the Improv group Laugh Coma.
.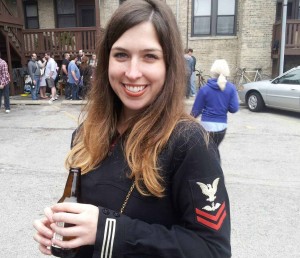 Erin Diamond
 grew up in Arlington Heights, IL in a legendary neighborhood that is filled with stories.  She is a proud theater school drop out, cinephile, book hoarder, and devoted Third Eye Blind fan!  Erin was a camp counselor for nine summers, took care of an elderly couple while she was in college, and worked as an advocate for children with developmental disabilities.  However, it was the four years she spent working with adults with severe mental illness here on Chicago's Northside that made the most impact on her.  After telling a story at
The Moth GrandSLAM
last April, Erin decided to leave her job in order to spend more time writing, storytelling, and performing.
.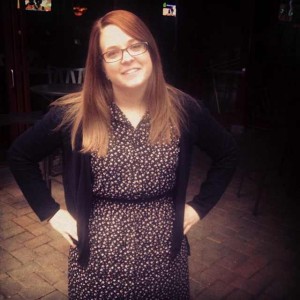 Polly Yukevich
teaches music to children in grades 4-8 in the suburbs of Chicago and heads up a progressive music ed not for profit called the Four Strings Foundation. She is a proud native of Beaver, PA a suburb of Pittsburgh, the home of the six-time Super Bowl Champion Steelers and Mister Rogers.
.
.
.
.
.
.
.
.
.
.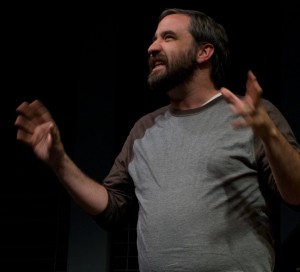 Josh Berling
is a native suburbanite, having spent his formative years in Worth, The Friendly Village. These days he whiles away the time designing and playing games, using technology to help people more creatively engage with one another, and writing novels in thirty days or less. Since being introduced to the Chicago Storytelling community this Spring, he's performed at
The Button Down, Story Lab, Grown Folks Stories
, as well as any other stage that will have him. He is an encyclopedia of Simpson's quotes, obscure board games, and 80's metal and hip hop.
.
.
.
.
Join us on December 1st for a celebration of community that transcends dividing lines, through the simple sharing of stories and food.
Can't wait to see you there.  :)
Here's the Story Holiday Show and Year's Best
December 1st
7:30 potluck/8pm show
Stage 773, 1225 W. Belmont