Beautiful people.  Thanks for making last night a grace.  I was sitting in the back row of chairs for a few minutes before the show started, looking at the room, and I was so grateful.  Whatever else is happening in all of our lives, Here's the Story is something you've made an occasion to come together and honor strangers and friends with gifts of food, stories and company, and maybe best of all: your warm attention. People in the "live-lit"/solo performance scenes talk about Here's the Story's audiences… saying you guys are kind of magical.  I think the reason for that is just the real interest you take in each other's lives.  Thank you for that.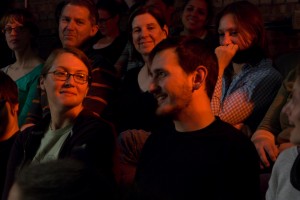 See what I'm saying?  That picture is what it looks like when you listen to each other.  Dude is just talking about having seen a puppet show, and you're all busy seeing so much good in him.  That's what we do.
Last night's audience favorite teller was Katie Liesener, who regaled us with a tale about rolling and smoking notebook paper and marjoram. Katie, we're so glad you've moved to Chicago, and that you'll be featuring with us on January 5th.
Before we get to the pictures, we want to let everybody know that our December show is set to be a special one.  Just like last year, we are featuring an entire evening of our audiences favorite walk-up tellers from the past year.  So far, it looks like most of your favorites will be joining us to feature, and we are beyond excited about this line up.  More to come in the next few days.  Right now, here are some pics from the night.  Special thanks to Matt Williamson for his own loving eye.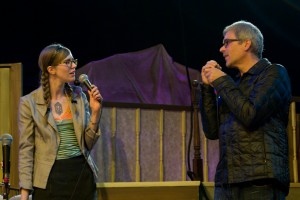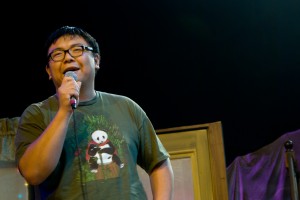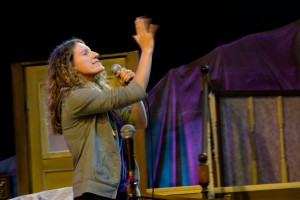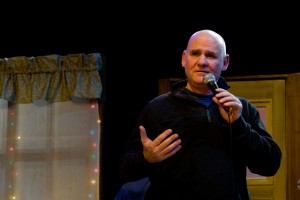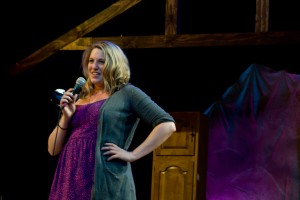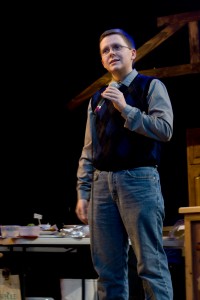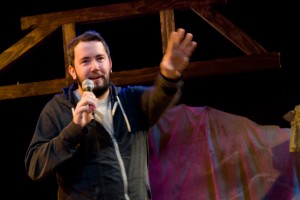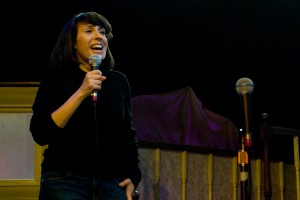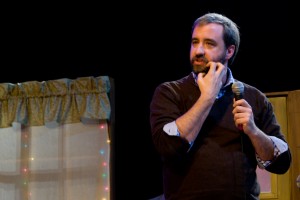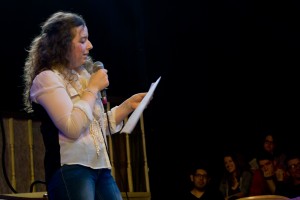 Many thanks to Stephanie Douglass for hosting 'round the fireside with me last night.  We were all lucky to have the night held in her capable hands, and the stories framed by her warm wit.  Thanks to Brandie Ray Madrid for House Managing, to Tina Arafee for Asst. House Managing, to Molly Emmons and Jeremy Adler for taking tickets, to Andrew Wang and Martha Reddick for welcoming you in to the theater, to Joe Janes for being our Hero at Large, and to Ray Teresi for recording the show.  Hopefully the podcast will be available soon.
Thanks everyone, and hope to see you on December 1st.
Here's the Story
December 1st 7:30 potluck/8pm show
Stage 773, 1225 W. Belmont
Tickets