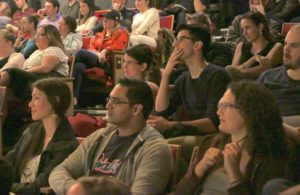 The next Here Chicago happens on September 24th, and we have excellent people coming to tell you their true stories. Here Chicago is a different type of storytelling event, in that– alongside our tellers who are professional writers, performers and comedians– we regularly feature people who aren't performers. The show brings together a broad, diverse, passionate and curious group of doers and creators every time it happens. So our stage is known both as a platform for established artists who want to become known outside their regular circles, and as a welcoming place to tell a story for the very first time. Whatever their work, our features are always people we believe will tell you a great story… and who are generous and bold enough to accept our invitation! If you want to join them, we offer 5 open-mic spots at every show. Click here to read about our guidelines.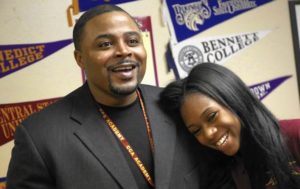 Reynolds Wintersmith is the Restorative Justice Coordinator at CCA Academy, a Youth Connection Charter high school in North Lawndale. He implements an approach that favors dialogue and understanding over punitive measures, and he leads talking circles: both larger group open-ended discussions and smaller private talks to resolve conflict. In 1994, under the harsh sentencing rules established in the 1980s during the country's war on drugs, Reynolds was sentenced to Life in federal prison over a non-violent drug-deal. Twenty years later, in December of 2013, President Obama commuted his sentence and released him from prison, calling the move "an important step toward restoring fundamental ideals of justice and fairness". While incarcerated, Reynolds remained hopeful and determined. He recieved more than a dozen certificates for subjects from computer technology to suicide prevention, and also taught GED classes and tutored and mentored other inmates. He continues to be passionate about education, and in addition to his work with young people, is involved in several greater-good organizations including one that provides books for incarcerated women.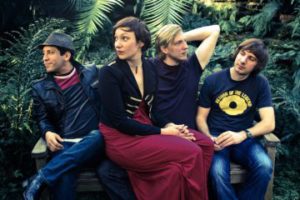 Julie Meckler was born in France and grew up near the Mediterranean Sea. She spent her twenties with a theater troupe near Paris and flew to America in 2008 to pursue a musical career. She landed in New York, bought a guitar, and took to the road. On her way she found her music and her voice. Settling at last in Chicago, she returned to the stage to share her songs, and people all over the world have listened. Julie is a French teacher, a doula, a mother, a wife, an immigrant, a home owner and still a dreamer.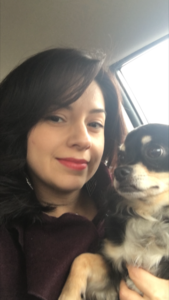 Ana Diaz addresses her Trump-Era anxieties as an organizer at Rise and Organize, based in Back of the Yards. #RiseAndOrganize was launched in Chicago as a call to action for young people to unite, mobilize and build coalitions among black, brown, muslim, LGBTQ, immigrants, and all other groups whose rights are under attack. Their network of trained community organizers are leading actions to defend access to healthcare, protect immigrant rights, mobilize youth to #IncreaseThePeace, drive voter registration efforts, and provide training to help people get civically engaged. By day, Ana is a paralegal and has worked extensively in personal injury, medical malpractice, and wrongful death matter. Her true love is freedom on a Saturday night while writing a poem as her puppy, Tlaloc, sits beside her. Alternatively, she values deep, meaningful conversations with loved ones, Uber drivers, and all the unexpected with Tlaloc always beside her.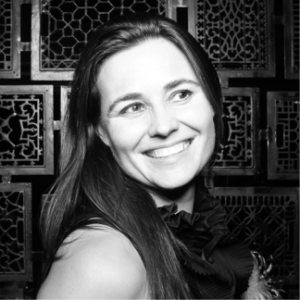 Michelle Auger oversees Human Resources and Talent at DDB Chicago, a world-renowned advertising agency. Her career in HR began when earning her Master's degree in Industrial and Organizational Psychology with a focus on fostering extraordinary performance and leading with emotional intelligence. Mid-way through her Masters a small, fast-growing advertising agency called Trisect asked her to join them to build an HR department that reflected and supported the growth and culture of the agency. During her tenure the agency was awarded 3rd place on Ad Age and Crain's Best Places to Work, joined Crain's Fast 50 List and was awarded numerous Addy's, Reggie's and Lion creative awards. When not in the office, you can find Michelle riding her Harley with her dad, or writing her next story.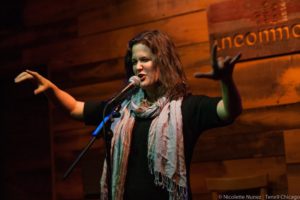 Susan Haarman is your Audience Favorite Walk-Up teller from June! She has worked as a college administrator for over ten years and can show you the gray streak in her hair to prove it. She's also been a hospital chaplain, knife salesman, camp counselor, waitress, Jesuit Volunteer, and lifeguard. She thinks it is less important to tell you how many Moth StorySlams she's won, and more important to say that YOU have winning stories that need to be heard. She also thinks Janna is a badass and is hoping this line is left in her bio. (*janna waives)
We can't wait to see you on September 24th. It's going to be a wonderful night. Bring your stories. Bring your friends. Bring a delicious dish to share. Come make something awesome together.
Here Chicago on September 24th
Stage 773, 1225 W. Belmont
7:30 potluck | 8pm show
Tickets