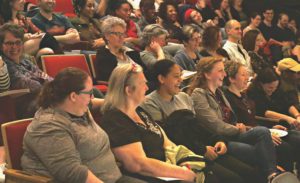 We have an excellent show in store for you on June 25th. Join us for a gorgeous summer night of creative community, delicious food, and true stories told live by some of the most interesting, respectable folks we know. We put lots of care into gathering people with great hearts and unique perspectives to share their experiences with you. And our nights are made even better by YOUR stories! If you would like to tell a story, bring a well-rehearsed 5-6 minute piece and sign up on stage before 8pm. (We host 5 open storytelling spots and generally have 5-10 people sign up to tell, so the odds are pretty good.) Join our features in creating a powerful evening of truth-telling and true love.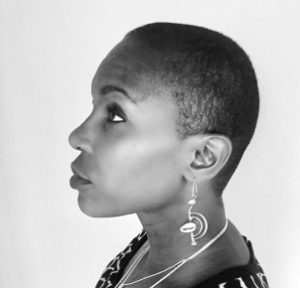 MiAngel Cody picks locks to human cages. She is the founder and director of the Decarceration Collective, a nonprofit law firm dedicated to cutting carceral culture and constructing community. Under President Obama, Ms. Cody won presidential clemency and freedom for five prisoners serving federal life sentences. In 2014, Ms. Cody received the Federal Bar Association's National Younger Federal Lawyer of the Year Award. Ms. Cody is a featured criminal justice blogger for The Huffington Post. Before becoming a lawyer, Ms. Cody was a capital investigator who spent seven years listening to the stories of death row prisoners in Louisiana and Georgia. Ms. Cody believes the Sixth Amendment demands the highest caliber of representation for those with the least financial means, especially when their freedom or life is at stake.
Ashley Victoria is an actor, improvisor, storyteller, and mother of four from the west side of Chicago. She is Director of Outreach and Diversity and a board member of The Crowd Theater, a non-profit theater and DIY space created by artists, for artists, that is committed to being a leader in diversity and inclusion within the Chicago comedy community. She is the creator, producer and host of "Sex Postive", a variety show happening on the fourth Sunday of each month at iO starting in July, that features artists of different mediums sharing work that's about or inspired by sex. This year she performed at The Chicago Sketch Comedy Festival, The Chicago Improv Festival, The 48HR Improv Marathon, The COMOtion Improv Festival, and lead a talk at The Improv Retreat on how owning the ways in which we are all problematic can help us all be better allies.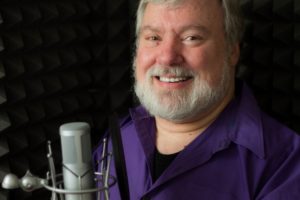 Michael Herzovi started his studies in radio at WBEZ-FM and finished with an MFA in playwriting from Southern Illinois University. As a member of the Artistic Development Workshop at Victory Gardens Theater, he has been a writer and performer in their annual showcase Sketchtopia. He was in their Bodies of Work ensemble in 2006, and has been in many workshops of new plays at Victory Gardens and Tellin' Tales Theater. He began imitating TV characters as a child, like Howard Cosell and Jonathan Winters, and has always played with accents and voices. Michael volunteers weekly as a reader for the Blind Services Association and has spoken at multiple rallies and hearings against cuts to Medicaid and the Home Services program.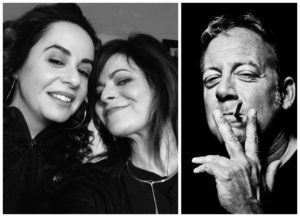 Susan Messing and Rachael Mason are The Boys. And on June 25th, they're joined by Honorary Boy Norm Holly. Master Improv Teachers and Teachers-of-Teachers, they have toured the globe with their unforgettable, unabashed, and unapologetic balls-out improv comedy. The Boys make it worse on Fridays at 9pm at Second City. Here is a little more about each of them: Susan Messing has been an improviser and comedian for thirty years. She is an alumna of the iO Theatre, Second City's Mainstage, and a founding member of Chicago's infamous Annoyance Theatre. Susan created and teaches her curriculum at iO Chicago, iO West in Hollywood, The Annoyance Theatre, The Second City, and around the country. She's been named "Improviser of the Year" by the Chicago Improv Festival, "Best Improviser" by The Chicago Reader, and "Funniest Woman in Chicago" by Chicago Magazine. Rachael Mason graduated with a degree in English Literature concentrating on Shakespearean Studies and moved to Chicago to study improv comedy with Del Close. She is now the head of Advanced Improvisation for The Second City where she created the Scenic Improv and Dramatic Improv programs, as well as The History of Satire Series for The Second City Training Center, and performs in the cast of The Second City Improv All-Stars at The Up Comedy Club. Norm Holly is the Head of The Conservatory Program for The Second City Training Center, and has directed Second City MainStage shows including Baby Richards Got Back and 40 Oz. and a Mule. He was the Assistant Chairman of the Columbia College Theater Department for eight years and directed many productions there, including Caucasian Chalk Circle with Jeff Perry and Barbara Robertson. He was director and producer of Second City's NBC pilot as well as dozens of revue productions.
So yeah, we're pretty lucky to have these good folks with us on June 25th. It's probably going to be one of those alchemical, transformational, life-changing nights that you're not going to want to miss. We're just saying. Probably. :)
Grab seats at the link below, or at the top of the right-hand side-bar. Everyone who attends must have a ticket, and tickets are often sold out by show time. So if you have plans to join us, please plan ahead and reserve your seats online. Both $11 General Admission tickets and Free potluck tickets are available there. For guidelines about bringing a dish, or bringing a story, please read here.
Here Chicago on June 25th
Stage 773, 1335 W. Belmont
7:30 potluck | 8pm show
TICKETS