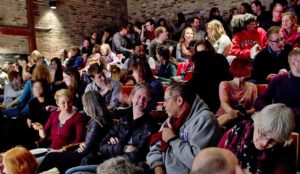 Ooo boy it's been a long time! About a whole year. Here Chicago's hosts haven't seen you for a stretch because we have been occupied. Janna went away and had a major surgery. Did many months of rehab. Has been dipping toes back into life in Chicago, teaching Performing Your Story and Crafting Your Story and giddy Improv Classes at The Second City. Started sharing a big gorgeous game that brings ridiculous joy. Nnamdi wrote a pilot that he's gonna be famous for real soon (so catch him while you can)! Has done amazing things with 3-Peat and Chaos Theory and The Armando at iO. He's been teaching at iO and The Second City, and also done some dashing scooter modeling and funny commercials.
What have you been up to?! TWENTYSIXTEEN THO, AMMIRIGHT? A year of tremendous personal accomplishment and loss among our friends. And in the broader sphere… Donald Trump is the President Elect, the Cubs won the World Series, The United States is battering Native American people on their own land again, and Mohammad Ali, David Bowie, Leonard Cohen, Prince, Gwen Ifill, Gene Wilder, Alan Rickman & Gary Shandling all died. Revolution is afoot, racism is bursting out like an infected boil, and it was t-shirt weather in Chicago until November 18th.
Something else we've noticed is that with all there is to cope with and process and accomplish, many people aren't doing the finest job of listening to each other. There's lots of proclaiming, debating and shouting, but not a lot of listening. For that reason mostly, we are bringing Here, Chicago back. We're thinking it could be nice to have a little time to listen, and be together, and feed each other. The expressed mission of this show has always been to bring people together across lines that divide us. That's what it's for. To listen and share on common ground. Let's do it again.
Below are the good souls who are planning to share their stories with you. They will also be joined, as ever, by 5 people from the audience. If you'd like to get up and tell a story, we welcome you. Just please arrive at 7:30 to sign up, and bring a story that is 5-6 minutes long, rehearsed, and told without notes. Bring something you feel moved to share with a room full of warm strangers and friends. We want to listen.
Tickets are available here, or through the link in the upper right sidebar. PLEASE note: in order to attend the show– even if you are bringing a potluck dish and receiving free admission– YOU MUST RESERVE A TICKET BEFORE THE SHOW SELLS OUT, and the only way to do that is online. Both FREE and $11 tickets are available online. You can not reserve a spot by RSVPing on facebook, by phone, or by email. You may be able to purchase tickets with cash at the door, but often the show is sold-out by that point. So… a little foresight is all we're sayin'. :)
Here are your fantastic features: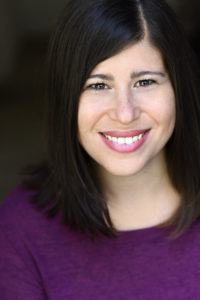 Lena Anani is a comedy writer, self-help author, and podcast nerd. On her podcast, She Wrote a Book, you can hear her interviewing fellow authors from all over the world. With her own books on Amazon, she empowers readers everywhere to access their inner magic. As a Second City trained comedian she loves to write jokes, perform improv, and produce shows. Lena has been featured on NBC, ABC, CBS, and FOX. Her obsessions include karaoke, her furbaby, and everything Disney.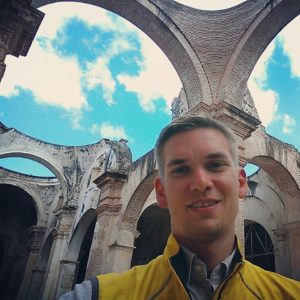 Frank Bergh has held various leadership roles as a renewable energy subject matter expert within Engineers Without Borders USA for over 11 years. He is a contributing editor to the blog at EngineeringForChange.org and an Instructor of Technology & Community Based Development at Colorado State University. He's a founding member of the Emmaus House, a communal house of hospitality in North Lawndale, and Showing Up for Racial Justice (SURJ Chicago), working to form a multi-racial majority organizing for racial justice with passion and accountability.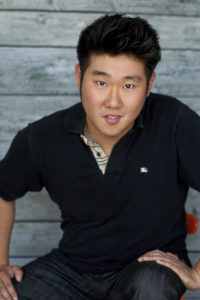 Peter Kim is a Chicago based writer, performer, comedian and bad boy represented by Gray Talent Group. Recent credits include Zanies, The Laugh Factory, The Second City National Touring Company, and The Second City e.t.c. – where he was nominated for a Jeff Award in the critically acclaimed revue: 'A Red Line Runs Through It'. He can currently be seen hosting The Moth at Lincoln Hall and Crowd Sourced w/ Peter Kim.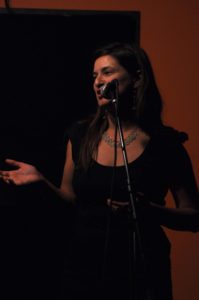 Stephanie Douglass is a performer, farmer, writer, and trainer. She is a Moth GrandSLAM Champion, and was the head writer for OLN's "Outside Magazine's Ultimate Top Ten." Stephanie is the host and producer of Story Club North Side and co-hosts Englewood's Do Not Submit, a storytelling open mic on the south side. During the week, she serves as the Farm Enterprise Director at Growing Home, growing organic vegetables and training Chicagoan with barriers to employment for placement in permanent jobs. She is also a co-founder of Cyahafi (Cha-HA-fi) Blooms in southwestern Uganda.
How great that these people are coming to tell you stories. We can't wait to see you, Chicago, and hear your stories, too.
Here, Chicago Revival Show
December 18th, 7:30 potluck | 8pm show
Stage 773, 1225 W. Belmont
Reserve Seats Now