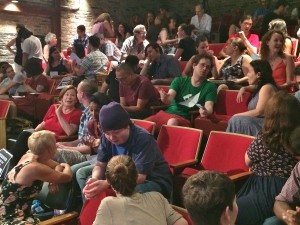 Last night's Here, Chicago was wonderful. We like to determine each show's theme in retrospect– unlike most lovely live-lit events, which determine their themes in advance. Last night's show might have been titled Hurricanes, Vomit and Visible Stars — or– …But I'm Going To Talk About Love. There were some great recurring images and themes, but the stories were also beautifully wide-ranging. They were about everything from unlikely friendships to finding closure to faraway journeys, to the sacred spaces we go as kids to rise above the places we grew up. It was one of those nights that reminds me why I really like live storytelling.
In this field of fiercely talented walk-up storytellers– and in one of the most tightly contested open mic story slams Here, Chicago has ever seen– Susan Haarmon pulled out ahead of the pack as your clear Audience Favorite. Congratulations, Susan! We are excited and honored to have you return to tell us another story.
Warm thanks to everyone who came to the show last night, and who either brought delicious potluck dishes, or paid general admission to help us pay for the venue. It was a pleasure to play the show's first night with Nnamdi Ngwe as regular co-host, and I so look forward to holding the show with him in the coming months. To read a little bit more about Nnamdi, see August's features article!
Thanks to all our our storytellers: Bonnie McDonald, John Thibodeaux, Matthew Williamson, Xavier Jordan, Lissette Hall, Byron Roussin, Terry Parisoli, Matt Fleming, Caitlin Costello and Susan Harmon. Heartfelt thanks also to Molly Emmons and Mary Cait Walthall for helping to run the night, and thanks to Jacob Hallinen for vote counting and post production help.
Audio of the night will be posted here soon. We have some production turnover after Matthew's retirement, and are doing our best to fill his content-providing shoes! As soon as it's ready, the podcast will be found here.
Many thanks to Froilan Landeros for stepping in as our pinch-hitter photographer in a pickle! Our previously scheduled photographer had to cancel last-minute, and Fro the Great stepped right up to snap great shots of the night ON HIS PHONE. Thank you so much, Fro. Here is his lovely handiwork…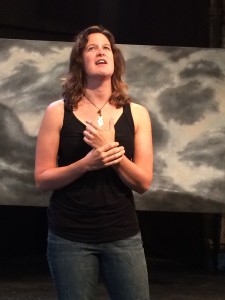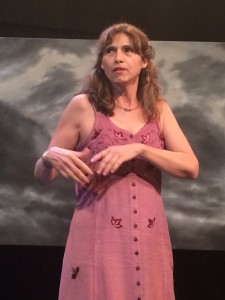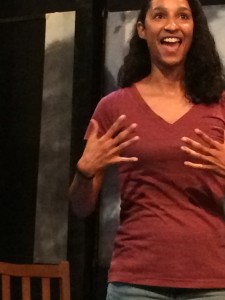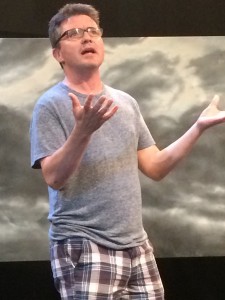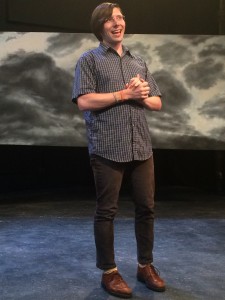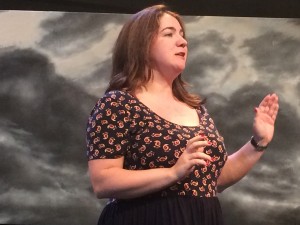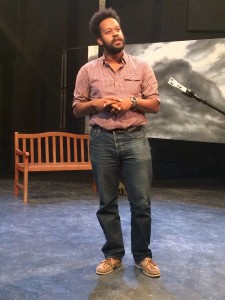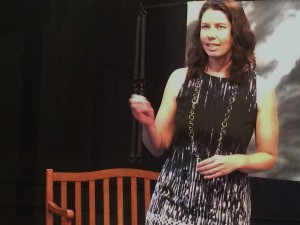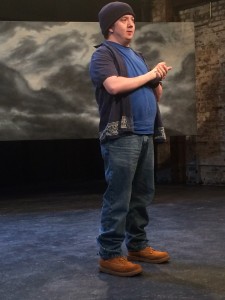 If you were with us, thank you for making the night fantastic. If you missed it, come join us next time. The next date of Here, Chicago will be announced soon!