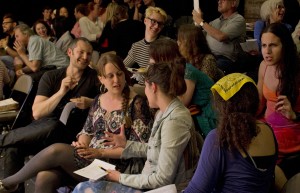 It was a wonderful night. Thanks to you who braved Chicago's first big summer storm to join us. Our May 3rd show sold out, and the downpour only kept a few of you from filling your seats. It was mostly holders of potluck tickets who couldn't get through, and we understand; it was a trick to trudge through the downpour with arms full of salad or pie! Our dinner then was small but mighty, and included beautiful, healthy contributions, not the least of which were corn-crusted, pan-fried cream cheese-filled peppers, and garlic & olive oil roasted kale. The stories were just as tasty and hearty, and thanks to Matthew Williamson, photos from the stories are just below.
Gracious thanks to our storytellers Nestor Gomez, Kitty Dutenhaver, Dean Evans, Sarah Shockey, Allen Green, Matt Fleming, Nathan Cohen, Bernardo Piccolo, and Lily Be. Thanks also to Javier Smith for deftly and warmly co-hosting the show with me. And to Lindsay Muscato and Ian Belknap for hammering out people's love- and hate-letters by request in the lobby before the show. Special thanks to Andi Nelson, Christie Grace, Lily Be, Zoot Vandament and Alize Jireh for volunteering to help make the show go. It couldn't have happened without you.
In nothing short of a landslide, Lily Be was your Audience Favorite walk-up teller last night, and she has graciously agreed to return as a featured storyteller next month! June 7th's lineup is already amazing. Check back in the next few days to read about it. The recording of the show will also be posted (here in this article) by the end of this week, so check back for that as well!
Meanwhile, please enjoy these moments from the night…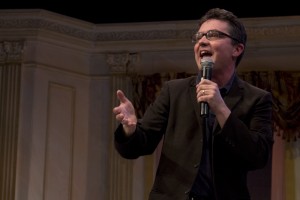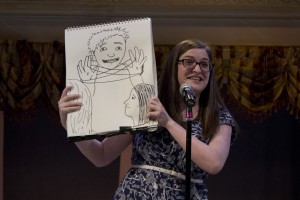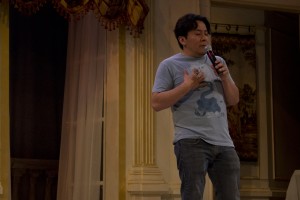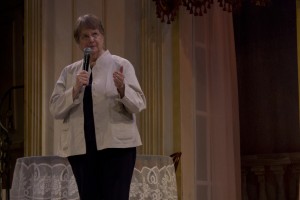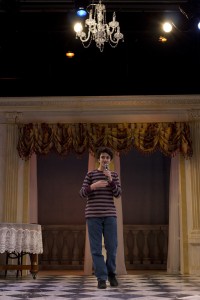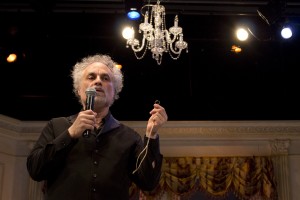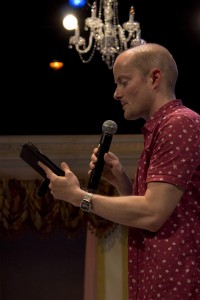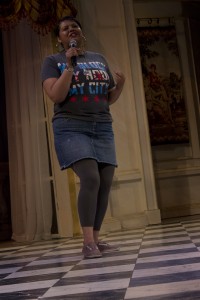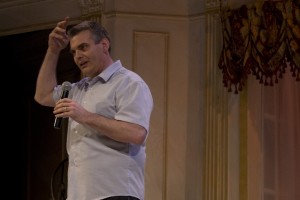 Thanks to all for your generosity and skill. We made something pretty cool together once again, and it was an honor to be part of it.
We look forward to seeing you at our next show on June 7th. Tickets will be available soon.