Podcast: Play in new window | Download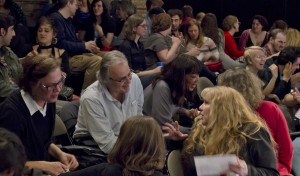 Last night was a lively night of storytelling; funny and honest and bold and well-told. This group of storytellers raised the bar and polished it. Reminded us that while storytelling belongs to everyone and can be done by anyone, it is the best when people take time to craft something great. After having seen a lot of storytelling over the last 10 years, I've come to feel that great stories are a combination of something carefully made, and also generously given.
That generosity can't be feigned. In storytelling, and any form of solo-performance, there is a fine line to walk between the twin pits of self-immolation and self-congratulation. In an art form that involves presenting the self alone to an audience, it's almost impossible not to come wanting to fall into one pit or the other. It is harder to come just wanting to give something. But when we do, that's when– in something like a little Zen flippety-flop– we truly gain from the experience.
The storytellers last night did a lot of that. They spoke generously and bravely about things loud enough to be felt around the world, but that normally remain quiet. Religious questions, moments of fear and courage, privilege and tenderness, childhood wildness, life and death, ego and identity. And they spoke not only with remarkable heart, but with notable craft and art. Thanks to Shannon Cason, Angela Vela, Nate Parkes, EZ (Emilla Parr and Zack Apman), David Little, Romainne, Valentine Soposky, Froilan Landeros, and Xavier Retana for this. In a close race with very high scores almost across the board, Xavier won as your Audience Favorite, and will kindly be returning to feature with us on June 1st.
Heartfelt thanks to Ian Belknap for hosting with me last night, AND for typing out people's love and hate along with Lindsay Muscato of PixieHammer Press. People LOVED the letters, and you can still get yours by clicking here! Special thanks as always to Brandie Madrid, Matthew Williamson and Molly Emmons for making the show go, and to Andi Nelson, Martha Reddick, Jeremy Adler, Andrew Wang and Rob for lending hands.
One more thing before the pictures. The show's name is changing to Here, Chicago. It will take a little time, but you may notice changes to logos and banners and website and press-releases in the coming days. However, the show remains the same. Same venues (Stage 773, and sometimes Theater Wit), same night and time (first Sundays at 8), same potluck and format. I continue to direct, curate and host the show as I always have.
Putting the old name to rest holds some sadness for me, as it acknowledges the end of a strong creative relationship that the show grew out of. My appreciation for Dan Boyd and the project we started is unwavering. It has been good to find that in the 9 months since his departure, Here's the Story has continued to grow with grace; making magic with the love and contributions of countless people. And while the show continues to bloom in it's purpose of bringing people together on common ground, it is time to let the original name be at rest.
The new name is beautiful to me. Here, Chicago contains acknowledgment of what continues. And spoken aloud, it invites listening to Chicago's voices. It also recognizes our presence and place; the presentation of self– "here I am". And the common ground we come together on– "here we are". And finally, it implies the giving of a gift; as in "Here, Chicago… this is for you." I like that one best, as the show is made of gifts.
Here are some of the gifts from last night. The podcast will be up shortly. In the meantime, enjoy Matthew Williamson's photos from the evening.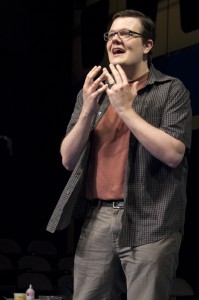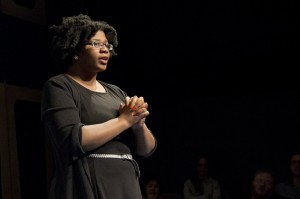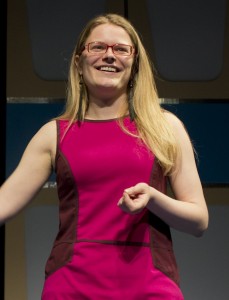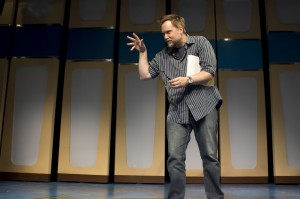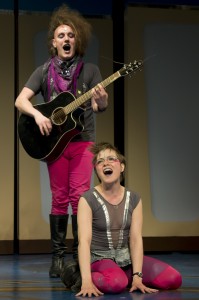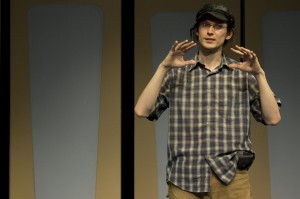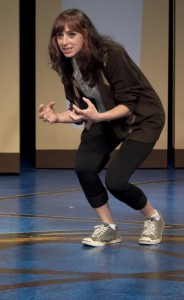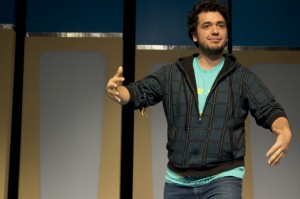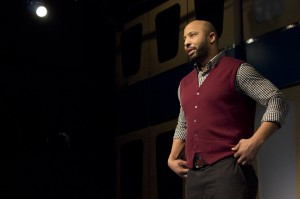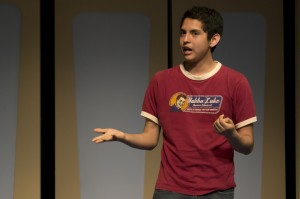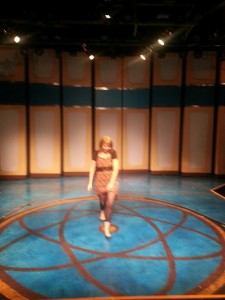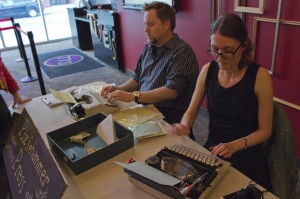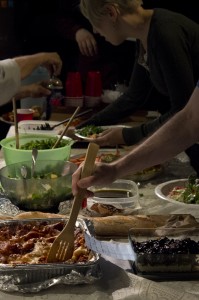 We look forward to seeing you on June 1st, where an already stellar lineup of tellers awaits.
Love,
Janna
Here, Chicago
on June 1st
Theater Wit, 1229, W. Belmont
7:30 potluck/8pm show
Tickets