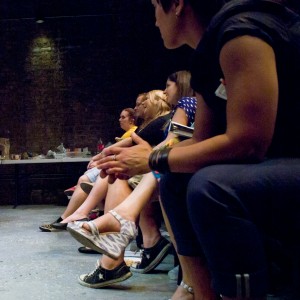 Congratulations to Ms. Erin Diamond, who was your Audience Favorite last night. Ms. Diamond swept the ballots with a story about adolescent shenanigans backfiring in a major way, and the glory of Shakespeare and stage magic winning out in the end. She is fine emerging storyteller in Chicago, who is grabbing the attention of many local producers. We are excited to have her feature with us next month!
Our show last night was wonderful. Don Hall, Shaquila Richardson, Eric Cohen and Chris White also had the courage to take the stage and regale our audience fresh out of their seats, and got high ranks from our audience as well.  Norm Holly, Julie Meckler, Tyler Greene, Tim Stafford and Kelli Honeysweet were our features, and brought high humor, fierce courage, and lyrical truth to the stage. We had stories about scaring unruly highschool students with a fine literary mind and the help of a science teacher, about a journey across a country and to the center of a heart, about the rift between internal and external identity, and about realizing that sometimes, it's not all about you.  Me.  Any of us.
Speaking of which, everyone who came last night made a beautiful event.  The incredible food you all brought for each other last night was amazing. And the warmth you brought was palpable… literally. We hope everyone lost a couple pounds and cleared your pores in our sweat lodge last night, but we have indeed cracked the code for the Theater Wit's air conditioning system, and so you will NEVER AGAIN have to endure a physical cleansing at our show.  We will stick with the emotional kind.
We'd like to mention also this show has a cast of ridiculously wonderful performing artists just volunteering to run it each night.  Last night, Brandie Madrid lit the way as our Production Manager, Mary Cait Walthall and Stephanie Douglass classed up the joint as ticket takers, Joe Janes manned the booth (that's right… JOE JANES manned our booth!) and Matthew Williamson made you all look gorgeous in photos.  I'm not reeeally sure how we ended up with a cast of stellar artists making Here's the Story go, but here they are, and we are laugh-out-loud lucky to have them. 
Last night was also special for being graced by the generous and joyful ways of Tara DeFrancisco. As our guest co-host, she held the evening with as much humor and warmth and respect as any night could ask for. We are absurdly fortunate to have such incredible friends.
Here are some photos from the show.  Enjoy.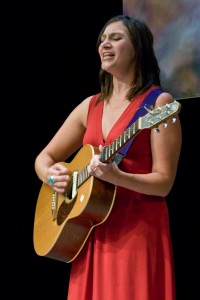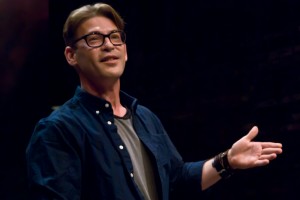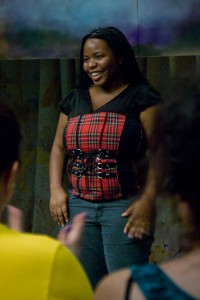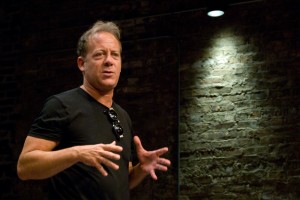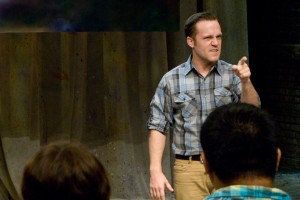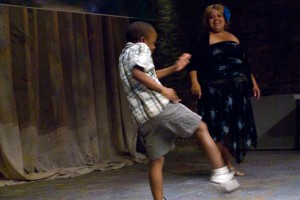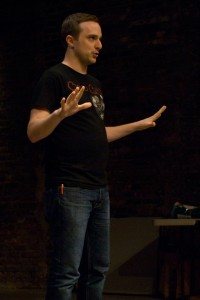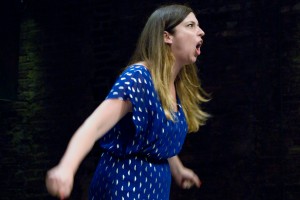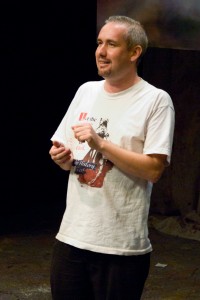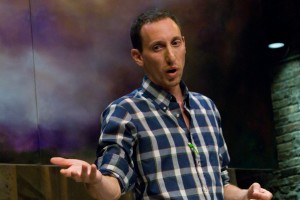 It was another beautiful night.  Be sure to join us next month for more goodness.  We are at Theater Wit for once more on October 6th, before returning to Stage 773, and we highly encourage you to purchase your tickets online from Theater Wit's Box Office, as the slightly smaller venue sells out quickly. (Please note that this is the only place online where you can purchase tickets for October's show.)
Thank you for coming, and see you again soon.
<3
Here's the Story
October 6th, 7:30 potluck/8pm show
Theater Wit @ 1229 W. Belmont
$8 at the door, or free with a prepared dish
 All photos taken by Matthew Williamson.